Australian hair patch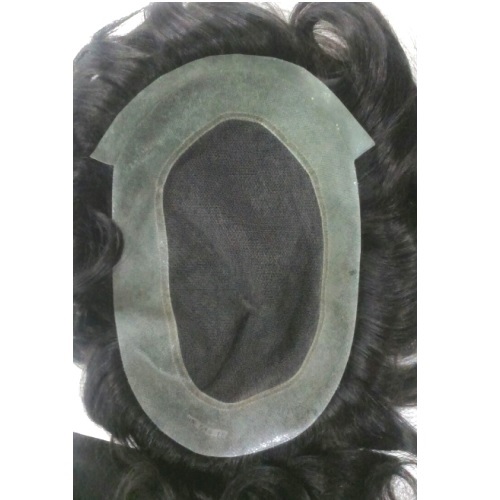 Australian hair patch




This system is a front lace system specially used for back combing/ spike cut. This front lace system is better than all other front lace systems because the lace in the front is built with polyurethane and not the net which does not let the glue or tape residue to reach the front hairline of the system. The system also has very thin knots and very thin skin base. The knotting is 1.3 which means 1 to 2 hairs in each knot.





The life of the system is between 5 to 7 months depending on the maintenance.





This system can be used with clips/ glue or just the tape . its very easy to maintain this system.

Avani Wigs understands the importance of having a hair patch that looks natural and comfortable to wear for individuals facing hair loss or thinning hair. That is why we use the highest quality of Australian hair for our hair patches.

Australian hair is known for its thickness, durability, and natural appearance. Our skilled craftsmen use the latest techniques to ensure that the hair patch blends seamlessly with the existing hair, giving a natural-looking hairline.
Our Australian hair patches are very easy to maintain a. We offer a wide range of hair patched in different colors, hair textures, and hair styles that you can choose to match the your needs .


Contact us to schedule a consultation and leverage the experience of Avani Wigs. . Our Australian hair patch is made with the best quality of hair and hair patch materials to ensure that it lasts for a long time and looks as natural as possible.

Avani wigs also offer a range of other hair systems and wigs for men and women. Our lace hair system with thin PU is made with 100% Remy human hair and is a perfect solution for those looking for a natural-looking hairline. Our hair patches are available in different types to suit your needs and preferences.

Our team of experts at Avani wigs offers personalized services to help you choose the right style and size of hair patch. We also offer hair maintenance and care tips to ensure your hair system lasts longer. We use only the best quality hair to ensure that our customers get the desired look and feel.
Whether you are looking for a hair patch for personal use or for your parlor, Avani wigs has got you covered.


Our hair systems are perfect for those suffering from hair loss or balding, and can also be used to try out different hairstyles without damaging your natural hair.

Get in touch with Avani wigs today to experience the best quality hair systems and wigs! - Type: Australian Hair Patch
- Style: Straight
- Color: Black Brown
- Material: Remy Human Hair
- Base Material: Australian Base 0.03 Ultra-Thin Natural Skin PU Front Hairline
- Hair Type: 100% Human Hair System
- Knotting: Double Knotting
- Maintenance: Easy to Maintain
- Durability: Long Life for Non-Surgical Men Hair Replacement System
- Usage: Personal or for Parlor

- Features: Natural Looking, Undetectable Front Hair Line, Traditional Hair System, Lace with Thin PU Hair Patch

- Benefits: Provides Natural Looking Hair with Easy Maintenance and Long Life. Looks completely Undetectable from the Front Hairline. .
Our experienced technicians can also customize the Australian hair patch to fit your exact specifications, making it blend seamlessly with your natural hair.

At Avani wigs, we understand that hair loss can be a sensitive issue for some people, which is why we offer a confidential and comfortable environment. Our team will guide you through the entire process from consultation to fitting, ensuring that you feel confident and happy with your new Australian hair patch. Contact us today to book a consultation and learn more about our Australian hair patch options.




---
Showing 1 to 11 of 11 (1 Pages)